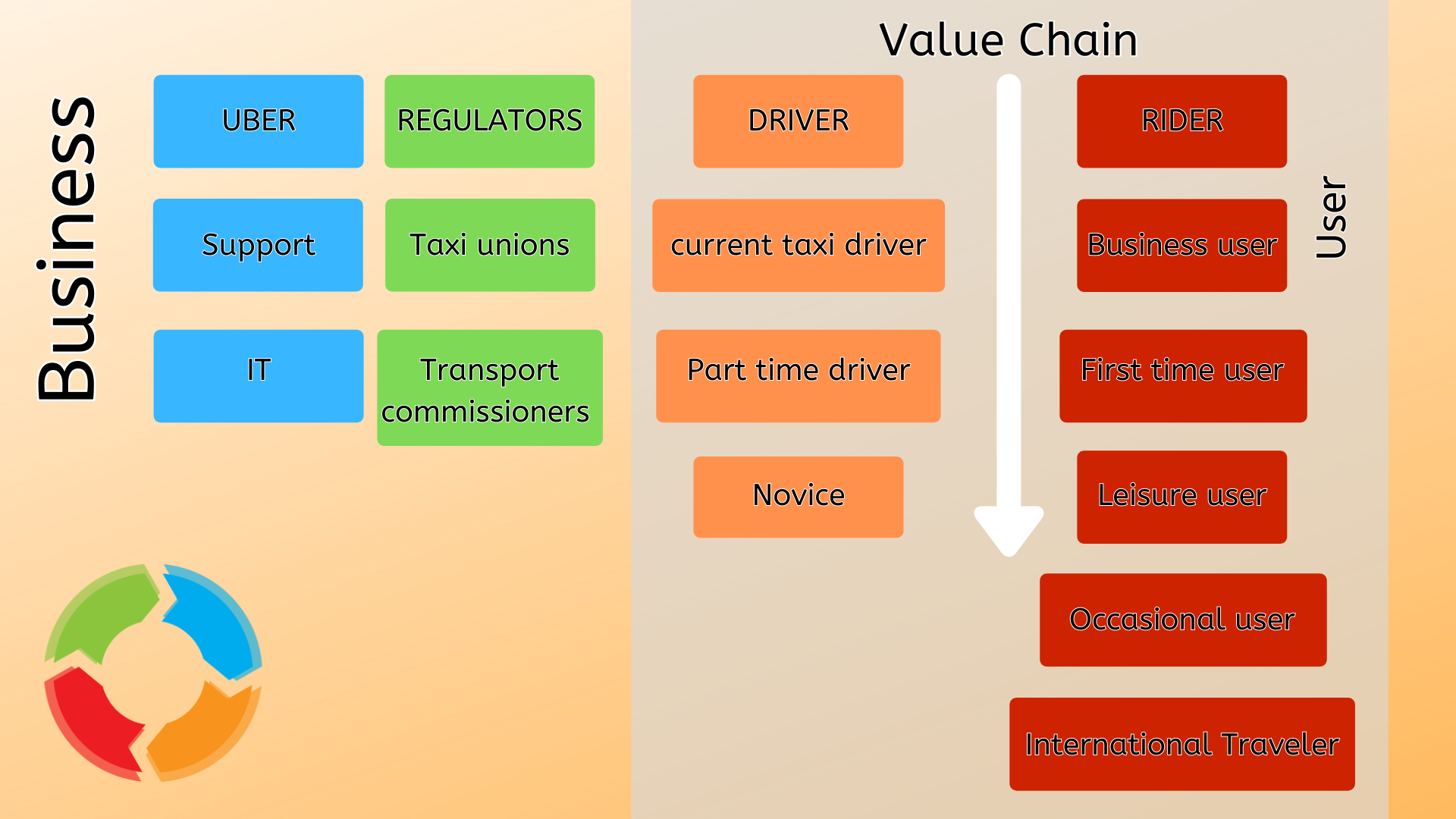 2,3 of 6
his week I'm going to step through how you can build a feature driven roadmap from a high level vision. I'll do this through the example of Uber. We're now on step 2 & 3:

1. Define your Elevator Epic.

2. Identify the stakeholders involved in your epic.

3. Prioritise your stakeholders

4. Define the factors that drive their behaviours

5. Define the goals that support each factor.

6. Describe the need that results from the goal

Once we've define our Elevator epic using the Value proposition framework, we think about who is involved – the stakeholders. This is more than just users, it's everyone across the value chain. From our Uber example we know that those involved include riders, drivers and regulators. There are also internal stakeholders. Additionally, stakeholder groups tend to be of more than one type. For example, riders might be business users, leisure travellers, etc. Once identified, we prioritise the customer-side personas so we know which needs to focus on.
read more