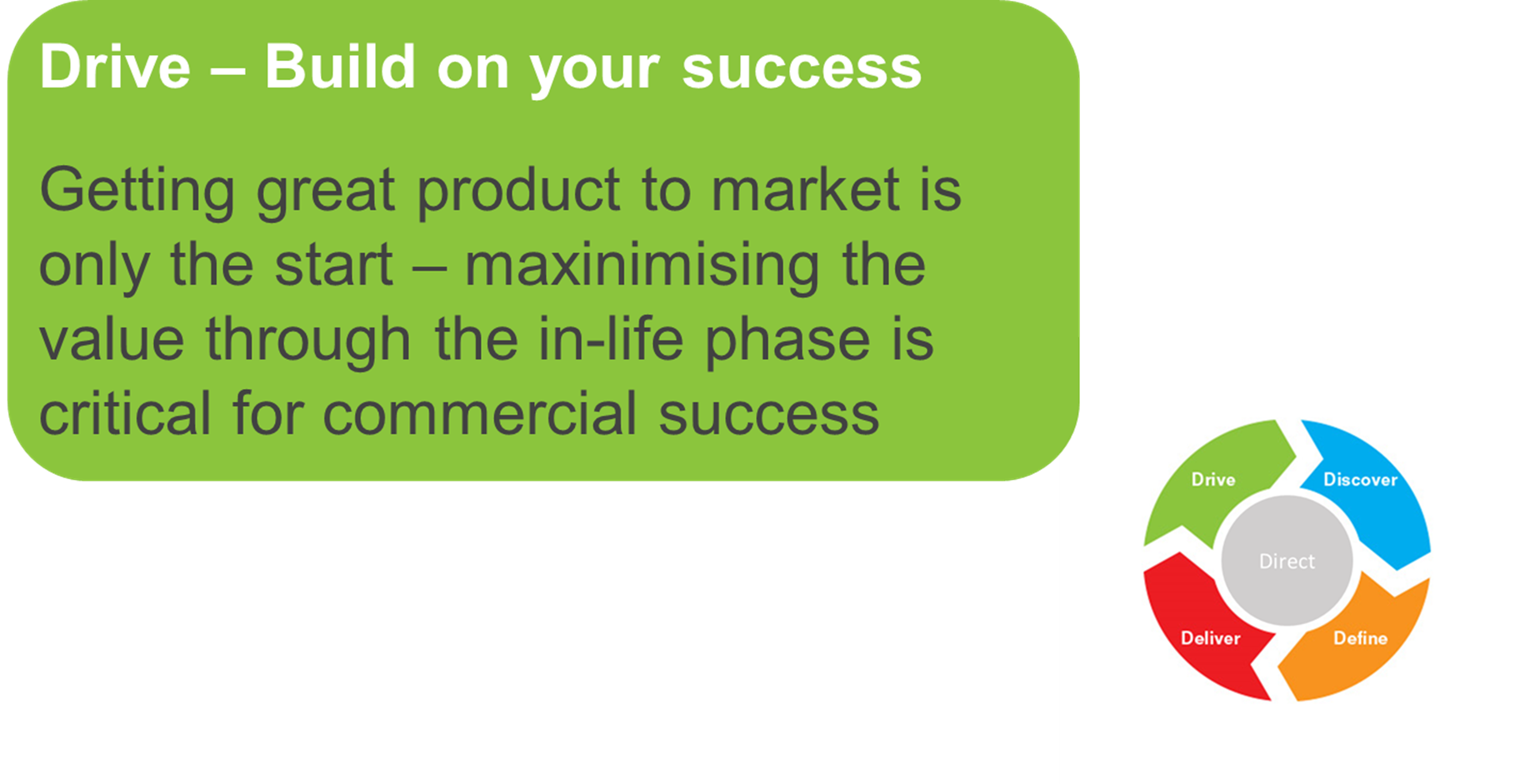 Five of five – Drive
Over the week we're going to step through the Product Management process. We call this our 5D process; Direct, Discover, Define, Deliver & Drive.

Process Is vital for successful Product Management – it ensures we build the right products at the right price point in the right time time frame, communicated well to the right customers.

So, let's continue with Drive – Build on your success

Getting a product successfully out to market is a huge success. Great job! But, let's not forget that on launch day you're likely to have spent huge amounts on developing your product. Now it's time to see a return on that investment. Throughout the drive phase, Product Managers use a marginal gain model – identifying small improvements to all aspects of their product that will make them more competitive for longer. They use win/loss analysis, competitor and customer insight, trend data, etc to continuously improve because they recognise that their markets are not static. Using this model they maximise the benefit of their solution to customers, maximise the return to their business and lengthen the lifecyle of their product before taking it through a planned replacement and withdrawal process.
read more