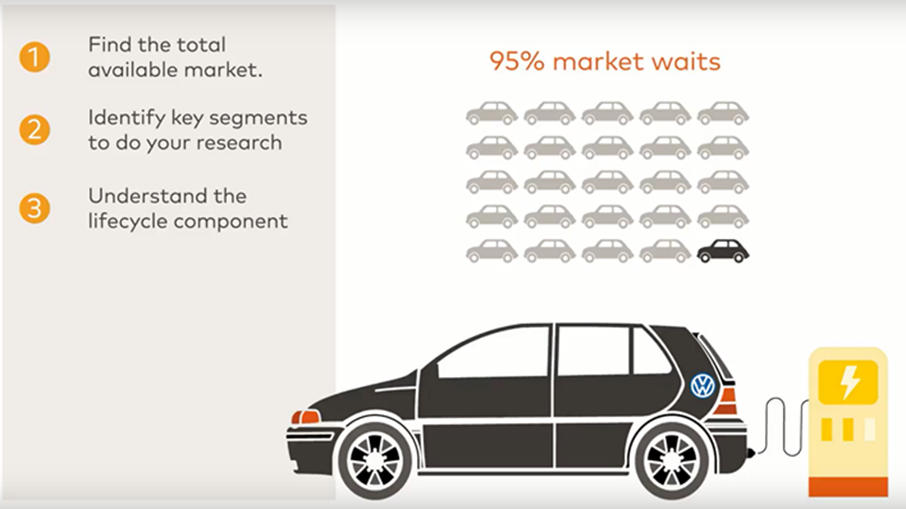 Step 3
Forecasting for a new product or service is challenging when we have no historic or foundation data to work from. In our six step process we've so far considered:

Step 1 of 6 Find the total available market
Step 2 of 6 Identify key segments to do your research

The next step is: Step 3 of 6 Understand the lifecycle component

Understand where the product or service sits on a lifecycle or adoption curve. This will hugely influence demand. For example, think of the electric car – the Total Available Market is all car owners, but because it's new and innovative technology, we know that only a 5% innovator group is likely to be interested in buying this product initially. In contrast, a car such as a Diesel-powered SUV is in decline in European markets because of new emissions legislation, so we wouldn't plan to launch in a declining market.
read more