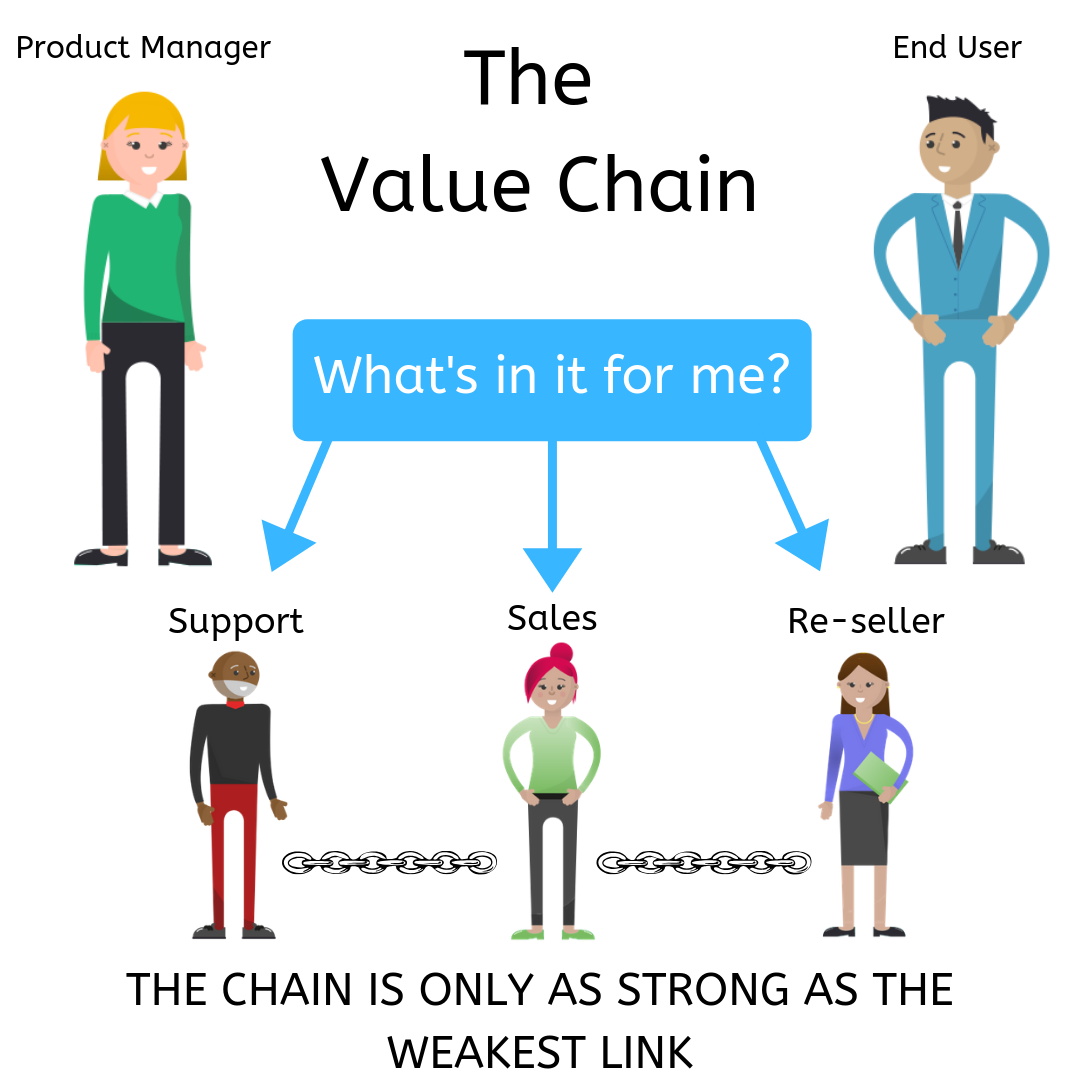 The value chain
Who is your customer?

As product managers, we often think of our customer as the person or business that uses our product – the end user. But it's often more complex than that. Reaching that end user often means working with other teams – sales, support, third party resellers, etc. The point is this; If those intermediary teams do not see the value in your product, you'll never get to the end user. It's best considered as a value chain – you're at one end, the end user is at the other. The chain is only as strong as its weakest link. If the sales team don't understand it or the third party reseller wont stock it then the end user won't even see your product.

So who is your customer? Every one in the value chain. Try and address their needs and motivations, and the chain will be strong.
read more