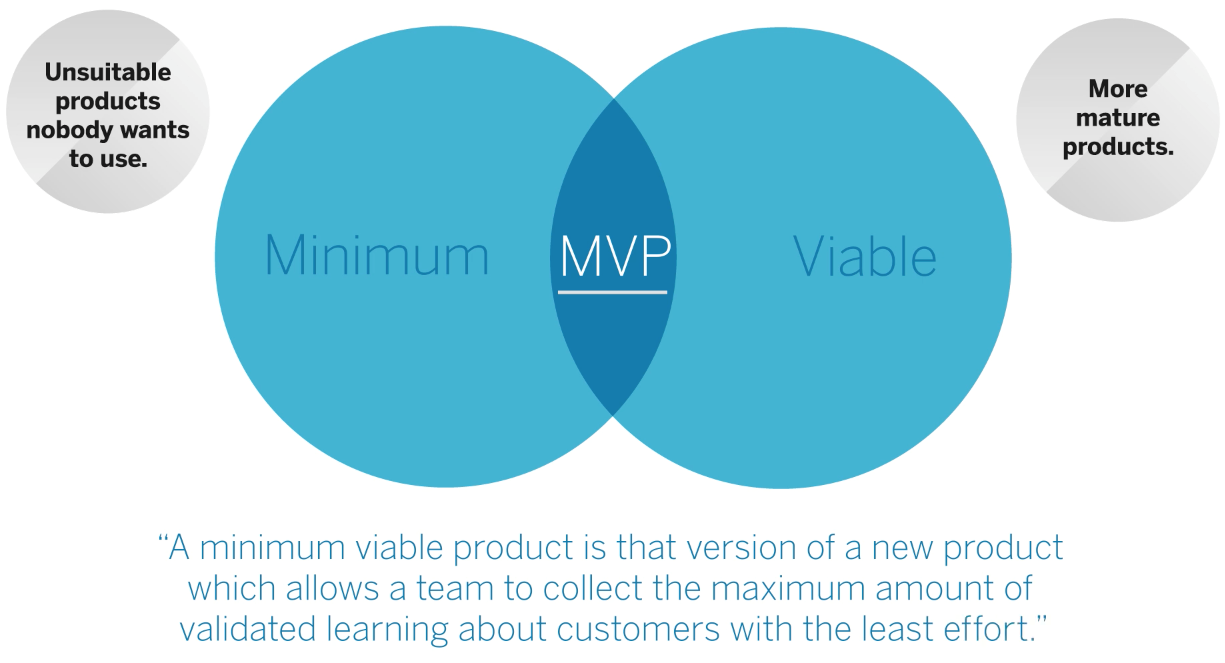 MVP
This week we're going to explore the minimum viable product, commonly known as the MVP, and how it helps product managers deliver products faster to market with less risk.
MVPs…
• …increase speed to market and generate revenue sooner.
• …reduce risk with a test-and-learn approach.
• …are market and persona-focused.
Eric Ries, author of The Lean Start-up, first used the term, he described it as follows:
"A minimum viable product is that version of a new product which allows a team to collect the maximum amount of validated learning about customers with the least effort.

"Later, more commercially focused, definitions include:
"A minimum viable product is a product with just enough features to satisfy early customers and to provide feedback for future product development.

"To be clear, we define the MVP as a live product that is capable of bringing in revenue because our target group of customers see enough value in the product to pay for it. An MVP is not the finished version, it is an early iteration of our final product that appeals to a small sub-set of our market. An MVP approach has to be supported by rapid iterations and improvements to give our customers confidence that we are working towards a much richer, more mature version.
read more