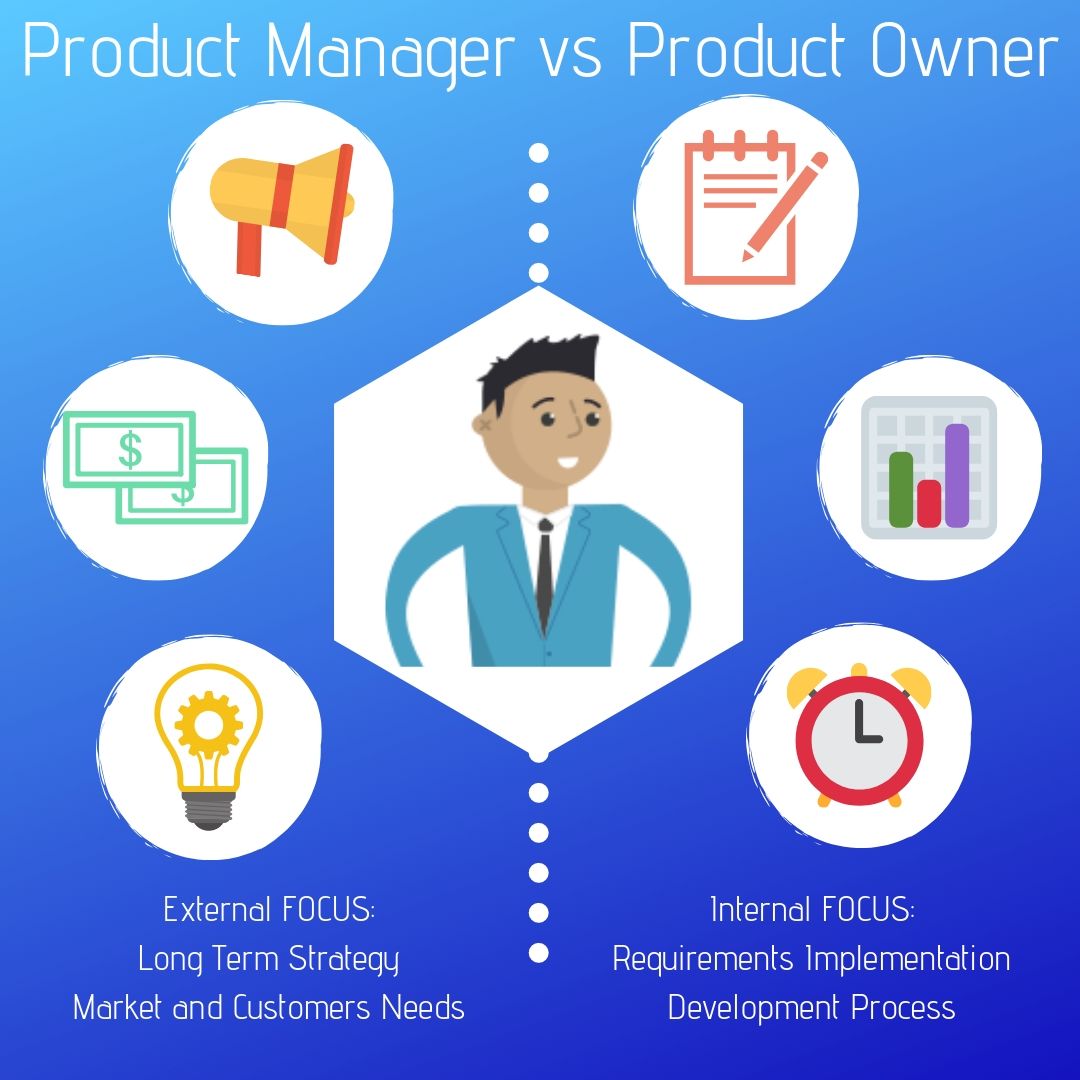 PM VS PM
Product Owner & Product Manger

Plenty of teams with have experienced this issue, how do you structure Product Owners and Product Managers in a team?

It's a dilemma for many – we often work with teams where there is no role clarity, and often, one person ends up doing both jobs.

Typically, the urgency of Product Owner duties overwhelm the importance of Product Management duties. The net result of this is very little commercial and strategic thinking taking place – the individual becomes technical, tactical and faces into the organisation.

Short term thinking isn't a problem, but look out over a longer timeline and the impact could be huge; limited vision, little market connection, and incremental product enhancement that exposes the business to risks from disruptive technology.

Product Managers need time to be strategic, commercial, outward facing and market-connected. Having Product Owners work well, alongside, Product Mangers can be difficult to balance but it can pay off when you get it right.
read more