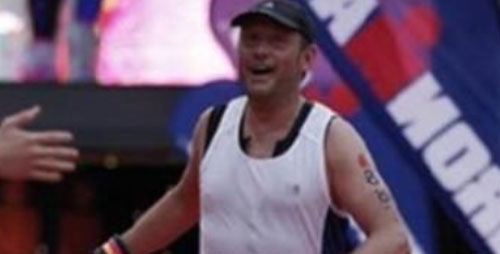 Setting Goals
It's great to set your team or yourself a challenge; it can motivate, give focus and generate energy. But if the challenge is too big, unrealistic or just plain unachievable it will have the opposite effect. I was working with a team recently where this happened; team working well, manager sets impossible target, heads drop, team moral plummets. Think of it like this; If we took an average person off the street and set them a fitness challenge of completing a 5 kilometre run in the next 6 months then we might see them being nudged towards fitness. Take that same person and set them a fitness challenge of completing an ironman and their running shoes will never leave the house, but multiple small challenges might see an ironman performance eventually. The proof? The picture is of me completing ironman UK (2.4 mile swim, 112 mile bike ride, marathon run) . A challenge I was nudged towards over an eighteen month period.

The product management lesson?
Set multiple small challenges that nudge you and your team in the right direction.
read more